ILLEGAL YACHT CLUB
Dear Mariners and Wanna-Be-Yachties:
You could be a member of the only yacht club that really matters. Know that there are very few, if any, real rules, bylaws, tenets, protocols etc... no clubhouse, no meetings scheduled, no dues, and no boats, for that matter unless you bring your own. I sail so you don't have to (powerboaters are welcome... mostly).
We have no sanctioning body but we do have a burgee. Go figure.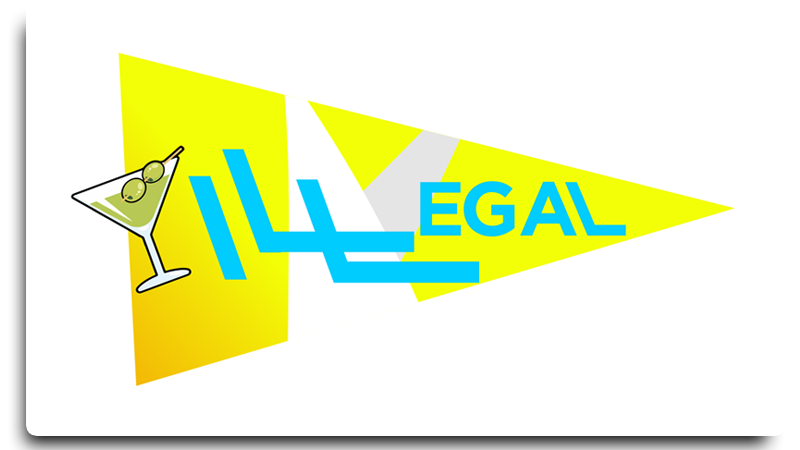 Want one of these? Email me.

We have a logo and not much more. Nifty merch may be in the offing. Email to huff@hawaiiansafetyshirt.com if you have interest in a coffee or cooler mug or something else that the logo can be printed onto.

Come join the nonsense. Or not. You will be a better person, either way.

Remember, if you drink in a bar you are a bum. If you drink in a club you are a sportsman.

Yours in the great sea of ether (either?),

Mark "Huff" Huffaker

Impromptu Commodore

God help us all

(Sea shanties not included. Underwear optional. Bored Apes are invited.)